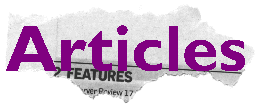 Eight degrees of separation
Sean Mathias's production of Jean Cocteau's Les Parents Terribles, opening at the National Theatre on Friday, is the eighth time that Alan Howard and Frances de la Tour have been cast together. Here, they describe their working relationship to Miranda Carter.
Frances de la Tour
Theatre friendships are a strange thing. They're not really friendships, but they're very involved, very deep, you're very physically together. Alan Howard and I have worked closely together eight times. We like each other, but we don't see each other after the plays are over.
I first discovered Alan in 1966. I'd joined the RSC in 1965 straight from drama school, and I was doing walk-on parts. He was 26 or 27, had done rep, and arrived to play Orsino in Twelfth Night. I remember him saying those lines: "If music be the food of love, play on", and thinking, how wonderful to be able to stand on a stage and say that.
I often modelled myself on male actors. It was partly the influence of film - for years, I fantasised about acting with James Dean, or Brando in On the Waterfront; later I thought, no I want to be them. In the Sixties, I had a dilemma; I wanted to be daring, knock away the traces like Vanessa Redgrave in As You Like It, but I also wanted to command a stage, be heard.
When I had a few lines as the French governess in a revival of Ian Holm's Henry V, and Alan was Burgundy, I was very struck by him. He was verry contained, very melodious, and had an unashamed, poetic way of speaking that was so seductive. He was conventional, but appealing.
Then, mid-year, something happened. Alan usually turned up in Shetland sweaters but one day he walked into the green room in black leather. I remember thinking, he's far more mysterious and sexually alert than I thought. That coincided with his part in The Revenger's Tragedy. It was Trevor Nunn's first major production - amazing in black and silver - and Alan played Lussurioso in a silver jock-strap. It was riveting; here was somebody acting with their whole body. I felt I could be that kind of actor too.
The next year, 1967, I was Audrey in As You Like It, and Alan was mysterious and dark as Jaques. We toured to San Francisco; there we were in the middle of the Sixties, in Haight Ashbury, and we thought, people are smoking a lot of marijuana, but we didn't know we were in something extraordinary. Danny Kaye courted us, and Alan went off in Kaye's helicopter to look at the Grand Canyon. I went on a mule.
Then Trevor Nunn did his second production, The Relapse, and I got my first main part, Miss Hoyden. At last I was able to be physical. Alan played the leading man, and we had our first love scene. We moved from either end of the stage very slowly. We were both blind as bats, and neither of us could see anything until we were nose to nose.
I left the RSC for a year and came back in 1970. I played a number of roles in Dr Faustus and Alan was Mephistopheles. We had some strange make up and some odd headgear, and we ended up in Dublin. It was there I discovered a dark side to Alan. He'd get very moody sometimes, and very angry.
Later that year, Peter Brook held open auditions for the Dream and I got the part of Helena - my first serious Shakespearian part - and Alan was Theseus and Oberon. There were trapezes and spinning plates in the rehearsal room, and Peter helped me - taught me - to speak rhyming couplets. When it opened, we had no idea it would be so big. It struck a chord with the times. We went to New York and the audience screamed and shouted.
I saw Alan's Henrys at the RSC in the 1970s, but I hardly saw anything in the Eighties. It was a dreadful time, a doldrums of 12 years. I did about a play a year, but I felt I was going against barbed wire.
Alan and I met for lunch before rehearsals for Les Parents Terribles started. I know I've changed, even my voice is different, but he hasn't. Working with him on Les Parents Terribles, there's a chemistry, an understanding. Watching Alan now I feel as if he's just come off stage from The Revenger's Tragedy.
Alan Howard
The first show I did with Frances was Henry V. I had done seven years in rep and I'd played a lot of big roles including six or seven Shakespearian ones when I joined the RSC in 1966, but I hadn't been to drama school and I felt like a new boy.
I remember Frances more clearly in 1967 in As You Like It. Roy Kinnear was Touchstone and she was wonderful as Audrey. There's only so much you can do with that part, but what was interesting was Frances wasn't just funny. Comedy when it's done properly can also be very sexy, I mean actually hot in a sexual sense, and that quality developed in her.
The Relapse, in which Frances played Miss Hoyden, was her big break and one of her great comic inventions, but it didn't show the other side of her - that came out in her Helena for Peter Brook's Midsummer Night's Dream. She made it quite quite specially her own, because she was extremely funny and moving. To make it both funny and upsetting is quite an accomplishment. That's when one saw she had the scope to be able to do the two. Working on the Dream was unlike anything we'd done. We played these incredible games, we had toys, and it was quite a hoot really. We had to become completely childlike, in a quite serious effort to pursue a new way of looking at the concept of magic. Peter didn't want the magic to be hidden, disguised, up one's sleeve. He wanted it to be open.
After you've done something for a while, you get to a stage when you realise you don't know what you're doing any more and have to start again. Maybe it was Hamlet - that's such a hoop, maybe it was being 30, but really I think it was working with Peter Brook on the Dream; one had to re-evaluate what one thought of as acting, and unscrambling techniques that one had learnt. For example, there had been an attempt to get everybody to speak "standard verse", which I never really understood. Peter wanted people to obey the rhythms - which are very obvious - but at the same time not to lose their individuality.
All the blokes were fascinated by The Balcony in which Frances was one of the whores. The girls had to wear really kinky Farrah-designed gear - bondage and leather and all that. They were absolutely riveting. We thought, my god, hidden depths. I thought she was terrific as Belinda in Man of Mode. We had a rather sexy kiss.

Then she left in 71. I hardly saw Frances for 20 years. I saw her on telly, but I never saw Duet for One, and I never saw her St. Joan. I'd loved to have seen that. I hardly did any theatre work myself in the Eighties. I left the RSC in 1983. I'd done theatre for 16 or 17 years and I really wanted to do something else - telly and films.
She has special qualities which I can see especially clearly this time, working with her on Les Parents Terribles. Physically, she's very good, she can do loopy physical acting - gauche, clumsy, but she can also be very precise, elegant and graceful. I would imagine in the old days it was her gawkiness that was exploited by the system and the parts. She uses this physical acting in the play as Leo, who is an order freak. There's usually a reason why someone is like that - they're keeping something in. During the course of the play you realise that Leo's younger sister has stolen my character, George, from her. You get this very elegant soignée lady, everything in place - but there are occasional moments when you suddenly see that she's covering up another person, and she can convey that marvellously.
We had lunch together just before rehearsals started. She's still got a wonderful voice. I always thought it was pretty low, but she says it was much higher then. The fascinating thing about working with Frances after all that time is that it just feels as if we might still have been doing a play 20 years ago.
Double Acts
1966 Alice & Burgundy in Henry V / Barton & Nunn, Aldwych
1967-8 Audrey & Jaques in As You Like It / David Jones, Stratford, Aldwych, provincial tour, US tour (Los Angeles)
Miss Hoyden & Young Fashion in The Relapse / Trevor Nunn, Aldwych
1970-1 Helen of Troy (et al) & Mephistopheles in Dr Faustus / Gareth Morgan, Roundhouse
Player Queen & Hamlet in Hamlet / Trevor Nunn, Stratford
Helena & Theseus / Oberon in A Midsummer Night's Dream / Peter Brook, Stratford, US tour, Aldwych
Rosine & Envoy in The Balcony / Terry Hands, Aldwych
Belinda & Dorimant in Man of Mode / Terry Hands, Aldwych
Miranda Carter
Independent, 13.4,1994.