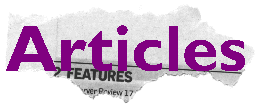 Behind the Footlights
The other day I talked with two men of the theatre world - or more correctly, the entertainment world - who gave me some of their time to allow a glimpse at their different backgrounds. On the one hand, Alan Howard, the young man with the rich voice commanding the respect of Coventry audiences by his performances at the Belgrade Theatre, and on the other, Kenneth More, the established film actor, whose name is almost a household word to regular cinema patrons. ………………..
Alan Howard
Alan Howard is the tall, fair-haired 22 year old now playing the part of the older "Pip" in the current Belgrade production of Great Expectations.
Alan is now firmly and capably established in a position where he can "pretend to be other people." The quotes are his, not mine. At the tender age of seven he differed from other youngsters in that he had no yearning to be an engine driver - he wanted to be King Arthur. A talk with an understanding uncle, Compton Mackenzie - the author who has created so many wonderful fantasies - brought about a gentle disillusionment, and Alan marched resolutely on to his first ever part, a 13 years old Celia in his school production of As You Like It.
Star's Nephew
Alan Howard's background has more professional theatre names than the Belgrade has amateur critics - and that is saying something.
His mother belongs to the famous Compton family - who has not at one time or another admired the performances of his aunt, the incomparable Fay? - and his uncle was the late Leslie Howard, who tragically disappeared in an air disaster during the last war.
Alan's father, Arthur Howard, has skirmished along the border of national recognition for many years, and now is well known to the television millions as the balding, loveable housemaster, Mr Pettigrew, in Jimmy Edward's Whacko series.
All that, in a way, is an embarrassment to one of the talented company at the Belgrade, for Alan says: "People who come to the theatre tend to liken me to what has gone before, holding their own pre-conceived ideas of what I should be like, and offering no allowances."
His biggest part to date has probably been his Frankie Bryant in Roots - one of the Arnold Wesker trilogy that went to the West End from Coventry and allowed him the chance of facing "big-time" audiences.
Alan might glance over his shoulder occasionally at the family footprints in the dust of other theatres, but he need not be uneasy.
The young man who scored a "double-first" - his first professional walk-on was as a footman in the Belgrade's first-ever production Half In Earnest - has worked his way through the stage managerial ranks to a position where people appreciate that he is a young actor of considerable versatility, and considerable talent.
By 'Thespis'.
Coventry Evening Standard, 24.12.1959.